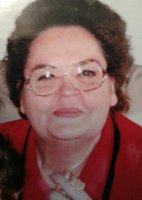 Diane M. Cavarra
Diane Marie Cavarra Our beautiful, sweet, kind, and amazing mother and Grandma passed away on October 7, 2019.
Diane Cavarra was born on May 25, 1945 the daughter of Gennero Charles Tardone and Giovanna Cirillo was born in Brooklyn, New York on May 25, 1945. She attended Catholic school in Brooklyn New York. She married Corrado (Charlie) Cavarra on June 3, 1967. Mother of Frank, Charles, and Diana Cavarra, Mother in law to Mindy and Joyce. Grandma of Brittany, Lauren, and Michael.
Diane grew up in Brooklyn NY and after marrying Charlie shortly moved to Garden City where she raised her family and worked in the Health Services Department for Adelphi University for over 20 Years. Whileworking full time running a household and going to night school Diane earned a Masters Degree in Social work.
She was Chief of Labor Union local 153 where she fought for employees rights. She later used her entrepreneur skills to open her own travel agency on Nassau Blvd in Garden City which afforded her to travel all over the world with her husband children and grandchildren.
Diane also started her own Red Hats Society Chapter, a social organization with its purpose to provide women with opportunities for pleasant social interaction, both for reconnecting with old friends and making new ones.
Our mother Diane survived breast cancer and lived with multiple sclerosis for over 20 years, she taught us what it meant to be brave.
Diane is now reunited with her beloved husband "Charlie" who we knew would be waiting to dance with her again.
Diane's children and grandchildren were the pride and joy of Diane's life, the legacy of Diane's kind spirit, love of reading, passion for cooking and entertaining and zest for life will live on through them. Diane is counting on her children and grandchildren to continue her heritage and traditions no matter how small.
She will forever remain special and the dearest being that could ever existed in our lives. Her children will forever talk about the sacrifices she made for them.
Our mother Diane will be missed but not forgotten, we will always carry her memory in our hearts.
In lieu of flowers the family requests donations to NationalMSsociety.org