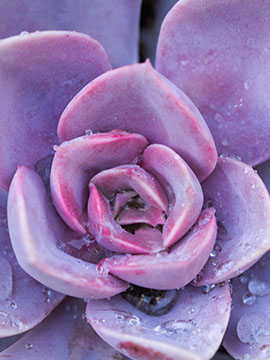 Obituary of Marie Jacqueline Clermont
In 1946, Marie Jacqueline Clermont was born in Port-au-Prince, Haiti. Affectionately known to family and friends as Man Alourdes, she was one of ten (10) children born to Mr. & Mme. Edouard and Marguerite Clermont in the family home across from the Pharmacy St. Ann on Grand Rue, now Jean-Jacques Dessalines Blvd. Through her father, Man Alourdes also had five (5) additional siblings. From Grand Rue, the Clermont family moved several times, including Quatrième Avenue Bolosse and finally Avenue Bouzon. Man Alourdes had an enjoyable childhood, attending both primary and secondary school in Haiti.
While living at Quatrième Avenue Bolosse, the Clermont family became good friends with the neighboring Pierre-Louis family, as the sons often played soccer together. One day, Man Alourdes' brother Jacques brought over his friend Antoine Jean Pierre-Louis (Papa Jean), who took an immediate interest in Man Alourdes. Jacques introduced the two at a party and he began courting her. As a couple, they did many activities, including visiting the beach, listening to music and dancing Boléro. They eventually married and moved in with Man Alourdes' older sister Dede.
Soon after their marriage, Papa Jean travelled for several years to play saxophone in Maestro Webert Sicot's band, going first to Martinique and then Canada. Meanwhile, Man Alourdes stayed behind in Haiti. One day, she was offered the opportunity of a lifetime by a recruitment company looking for seamstresses. When put to the test, Man Alourdes aced a sewing machine exam on her first try. She was immediately granted a work visa and became the first of her family to leave Haiti. Originally, she travelled to St. Croix to work in a garment factory. Although she was excited to send money home, she and the other young recruits were abused by their hosts. Alone, Man Alourdes begged to leave, eventually travelling to the United States for a better life.
Years later when they reunited in New York, Papa Jean and Man Alourdes lived in an apartment in Brooklyn. During this time, Man Alourdes held jobs as a factory worker and then a home health aide, ultimately leaving the workforce to focus on being a homemaker. Despite their low-wage jobs, the couple were able to save enough money for a down-payment, which they used to purchase a home in Richmond Hill, Queens in the late 1970's. Man Alourdes and her husband lived there for many years, making memories with their extended family. In the mid-to-late 1990's, however, they lost their home to a predatory lender who took advantage of their awkwardness with the English language. As a result, the two were forced to move in with their eldest daughter and later their second eldest, with whom they've lived for approximately 27 years.
Man Alourdes was a complicated yet formidable woman. Through the years, she never forgot her family and did everything in her power to ensure that others made it out of La Misére, as she called it. As the first to immigrate to the US, Man Alourdes formed a "chain" to bring in her immediate family. She also encouraged those she brought in to apply for others. She and Papa Jean often hosted family until they were on their feet and sent money to those left behind in Haiti. Man Alourdes lived loudly and unapologetically. She was always the life of the party and loved to have a good time surrounded by family. She could always be found dancing either Boléro, Compas, Salsa or Merengue with a drink in one hand and a cigarette in the other. As she got older, however, the ravages of time and physical illness dampened her joie de vivre. Sadly, Man Alourdes never quite recovered from the loss of their home. Chagrin, coupled with constant pain and other health issues, caused her to become increasingly reclusive. Still, she found joy where she could, especially in her many grand and great-grandchildren. Her marriage to Papa Jean stood the test of time. In the evenings, they watched her favorite shows like Jeopardy, Wheel of Fortune, wrestling and Sabado Gigante. In her twilight, they spent every day together, taking turns caring for each other until their children took care of them.
Sadly, in the last week of March 2023, Man Alourdes' health took a turn for the worse. On Holy Thursday, she was again rushed to the Emergency Room, this time admitted. After a brief hospitalization, Man Alourdes passed away on the morning of Monday, April 10, 2023. Although she did not know it, she spent her final Easter Sunday surrounded by family. She is survived by her loving husband Antoine Jean Pierre-Louis (Papa Jean); her three (3) daughters Gina Bernadel, Michelle Deller and Sherwood Michel, and their spouses; her eleven (11) grand-children Stephanie Desire, Reginald Cassagnol, Jessica Bernadel, Almara Williams, Francis Bernadel Jr., Jordan Moore, Mark-Anthony Deller, Melissa Marguerite Deller, Jasmine Sosa, Ciro Sosa and Anindita Sosa; her seven (7) great-grandchildren Ariyen Reginald Cassagnol, Zoë Ella Harris, Marick Williams, Orion Williams, Kuvira Williams, Amya Love Cassagnol and Lazarus Williams; her siblings Jacques Sauveur Clermont, Marie Josette Clermont, Edouard Clermont, Marie-Rose Jacques Mercier (Yolande) and Gina Mercier; as well as her many adoring nieces, nephews and extended family. She will be truly missed, always remaining in our memories and our hearts.
Visitation
4:00 pm - 8:00 pm
Friday, April 21, 2023
Park Funeral Chapel
2175 Jericho Turnpike
Garden City Park, New York, United States
Funeral Mass
9:00 am
Saturday, April 22, 2023
Sacred Heart R.C. Church
115-50 221st Street
Cambria Heights, New York, United States
Final Resting Place
11:30 am
Saturday, April 22, 2023
St. Charles Cemetery
Conklin Avenue
Farmingdale, New York, United States
Share Your Memory of
Marie
ABOUT | PLANNING | GRIEF | FACILITIES | SERVICES | RESOURCES




2175 Jericho Turnpike | Garden City Park, NY 11040 | T: (516) 747-4300 | F: (516) 747-0999
www.parkfuneralchapels.com