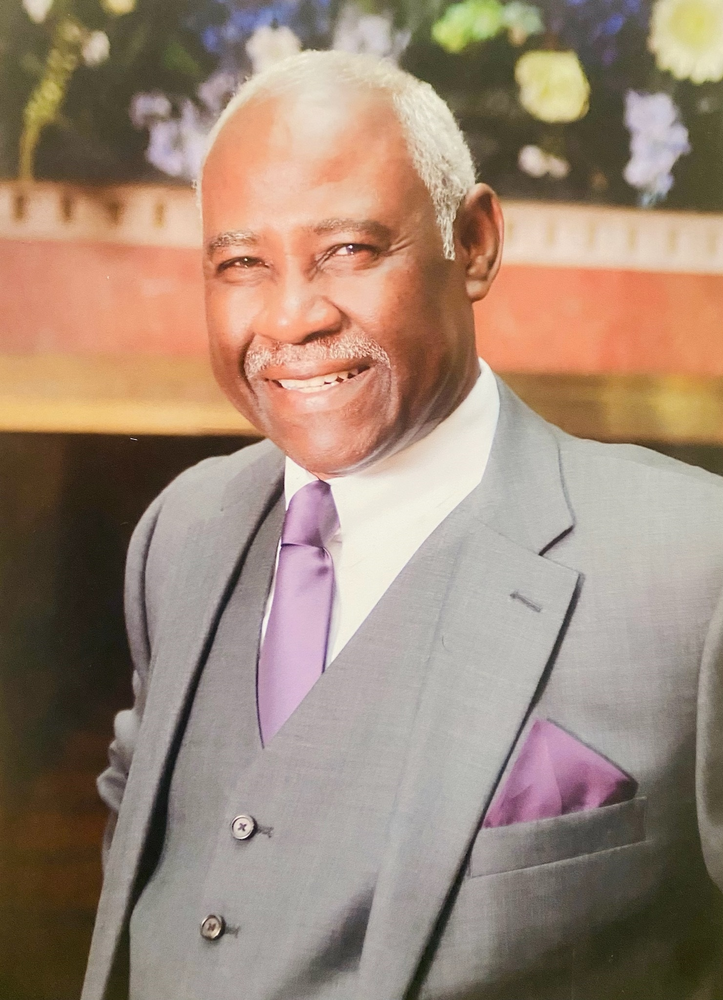 Obituary of George Jenkins
George Jenkins, son of the late Beulah Gillard Jenkins and George Washington was born on November 30, 1943 in Orangeburg, South Carolina. He died peacefully on Saturday, April 15, 2023.
George attended Roberts High School in Holly Hill, South Carolina. On August 24, 1963, he married his beloved Catherine. The two of them were blessed to have five children.
George was always known to be a hard worker.
Proverbs 14:23 says "there is benefit in every kind of hard work".
During his time in high school, he was often selected to perform important tasks such as the accounting machine. He has always been loved and well liked. He enjoyed music. His courtship with Catherine was at the Apollo. His hobbies included photography, playing the guitar and eating good food.
George instilled Bible-based values in his children. George was a responsible, humble, faithful, trustworthy peacemaker. George would do anything to help another person. He was a loving husband to his dear wife for almost sixty years.
Throughout the years, George had many jobs. He was employed at Lazarus Fabrics. Later, he joined the New York City Police Department. His analytical mind was noticed by others. He quickly advanced and was given more responsibility. He became an Associate Investigator and served as an instructor to new cadets. George always dealt with others in a fair and just manner. He retired in 2009.
Around the house, George was a true handyman. He would even repair the wooden furniture. Along with the master seamstress Catherine, he made beautiful curtains.
However, George was mostly remembered as a man of faith. He was baptized as one of Jehovah's Witnesses on April 10, 1971. He became a congregation elder in 1975. He served faithfully as a Kingdom publisher up until the time of his death. What a joy it was to help others learn how to appreciate all the wonderful gifts from our Creator! He enjoyed the privilege of serving as an elder in Brooklyn and Queens. At conventions, he worked along with the Food Service, the Attendant department and the First Aid department. In later years, he had the privilege of working with the Special Metropolitan Public Witnessing program. He was blessed to attend the Kingdom Ministry Elder School with his two sons. George stated that this was one of the happiest experiences in his life. He enjoyed seeing the spiritual progress of George Anthony and Darrel. George followed the scriptural counsel found at Acts 20:35 "there is more happiness in giving than there is in receiving". He gave of his time, energy, food, knowledge and money to help individuals. George was always eager to share a scripture from the Bible. He helped friends, family and those he met in the field ministry. This gave many a solid hope for the future. George has finished his race. He will wait for his resurrection in Paradise.
George leaves behind his precious wife Catherine Jenkins along with his five children – Cynthia Vinetta Jenkins-Parker, George Anthony (Lisa) Jenkins, Cathy Michelle Jenkins, Darrel (Tracey) Jenkins and Melody (Tariq) Johnson. George had three wonderful
grandchildren – Michael Jenkins, Chante Vinetta Parker and Lydia Jenkins. George had seven siblings – Rosa Lee Smith (deceased), Makaneemah (Sheikh) Diop, Mamie Alice Lance, Abraham Paul (Hannah) Jenkins, Henry Jenkins, Abdul Kareim Jenkins and Ronald Jenkins (deceased) along with a host of nieces, nephews, cousins, aunts, uncles and friends.
Funeral Service
11:00 am
Friday, April 28, 2023
Park Funeral Chapel
2175 Jericho Turnpike
Garden City Park, New York, United States
Final Resting Place
1:00 pm
Friday, April 28, 2023
Pinelawn Memorial Park
Pinelawn Road
Farmingdale, New York, United States
Share Your Memory of
George
ABOUT | PLANNING | GRIEF | FACILITIES | SERVICES | RESOURCES




2175 Jericho Turnpike | Garden City Park, NY 11040 | T: (516) 747-4300 | F: (516) 747-0999
www.parkfuneralchapels.com