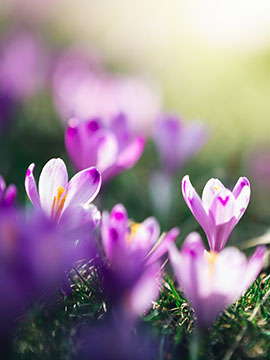 Obituary of LaVonne Emma Henderson
It is with heavy hearts to share that LaVonne Emma Henderson (née Jahnel) of Garden City, NY passed away on May 24, 2023.

LaVonne was married to and shared her life with Frank WG Henderson for 56 years. She is survived by her two daughters Lynne and Melanie, son-in-law Brian, two grand-daughters Lisa and Morgan, her sister Susie and brother-in-law Doug Brown, and nephews Todd and Jason. LaVonne was born to Walter and Estelle Jahnel, in LaCrosse, WI.

After high school, LaVonne traveled to Chicago to attend design school. She met Frank, and they lived in Chicago and Atlantic City, before moving to New York to work and raise a family.

LaVonne had a successful career pursuing her dream to work in fashion. She started out as a fashion designer working under some of the best known labels like Bob Mackie, Diane von Fürstenberg, and Yves Saint Laurent. The '70s & '80s were an exciting time when fashion was changing the face of NYC. Fashion week, Vogue, and Women's Wear Daily grew in popularity.

Later in her career, LaVonne re-invented herself and became a technical designer and pattern maker (a field that never included women.) She spent her days calculating the sizes and making the patterns for lines of pajamas, night gowns, and luxury robes for retail shops and Victoria's Secret.

LaVonne was an artist at heart. In addition to fashion, she loved music - playing the clarinet, piano and organ in her youth. She loved to dance a waltz or polka with Frank whenever there was music.
She led girl scout troops, taught calligraphy courses to children and adults, designed and competed in floral arrangements. Her only guilty pleasure was watching tennis at all hours of the day.

A ceremony for LaVonne is scheduled for June 30, 2023 at 11:00 am in the Calverton National Cemetery, 210 Princeton Boulevard, Calverton, NY 11933.

Family and friends are welcome to attend the service and join
our repast following.

Please share your stories, memories, and comments with us at:
https://parkfuneralchapels.com/tribute/details/4218/LaVonne-Henderson/obituary.html

Lynne and Melanie Henderson
Committal of Ashes
Friday, June 30, 2023 Calverton National Cemetery Calverton, Long Island
Share Your Memory of
LaVonne
ABOUT | PLANNING | GRIEF | FACILITIES | SERVICES | RESOURCES




2175 Jericho Turnpike | Garden City Park, NY 11040 | T: (516) 747-4300 | F: (516) 747-0999
www.parkfuneralchapels.com