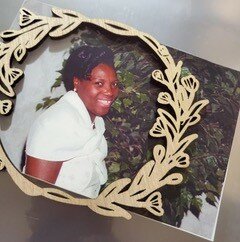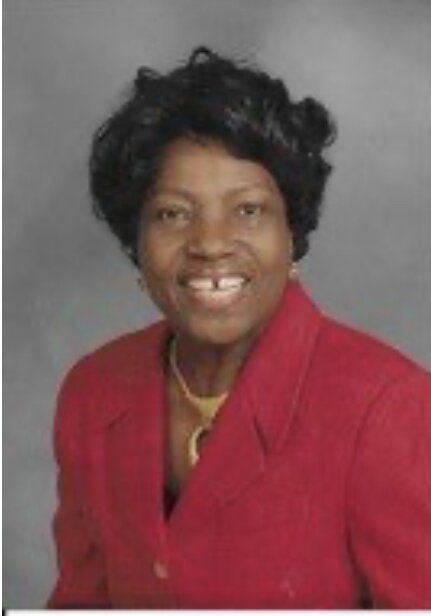 Obituary of Valia Sanon
Nadia, as she was affectionately known, was welcomed into this world on November 18, 1961, by her loving parents, Saul Sanon and Evelina Sanon. Arriving almost 1 month after her due date to a mother who had just reached the age of 48, Nadia was already defying the odds. As the last child, Nadia was the pearl of her father's eyes. Growing up, her parents allowed her to follow in her older sister, Vanette's, footsteps by attending boarding school. Her first taste of education was at Catherine Flon, around the age of 3. She lived at Amelda Lubin's Boarding School (Dormitory) while attending elementary school at Petion Laforest. Nadia was an excellent student, excelling in several subjects, but she showed special interest in mathematics. She also began to exhibit a passion for helping others at a young age. Ms. Lubin took notice and allowed Nadia to help run her small boutique where she sold merchandise. Operating as the mini boss in charge, she built a reputation as a facilitator and organizer. Nadia also had a knack for getting involved in all aspects of her community, from the merchants that sold goods to participating in everything that revolved around the St. Louis Church community in Jeremie, Haiti. She was an active member of St. Louis Church, and it was even the place where she celebrated her first Communion. Additionally, she served as a member of their chapter of the Association Nationale des Guides d'Haïti, an organization associated with the Girl Scouts. Her consistent involvement garnered her respect and admiration at an early age. After school, she would tutor her classmates before the sun would go down. At the age of 9, while Nadia was traveling from Beaumont back to Jeremie with her best friend, Alise, a bus overturned. That tragic accident caused the deaths of 7 people, but fortunately Nadia and Alise were able to walk away with their lives and broken arms. Nadia experienced real loss in her pre-teen years. Shortly after that accident, Nadia would be left to deal with the passing of her older brother, Alcegaire, who she shared an unbreakable bond with. He accidentally drowned in a river in the autumn of 1970. A few years later, in 1975, she would be dealt another blow with the passing of her own father due to natural causes. The memory of these two great men lived on through Nadia's retelling of their stories to her own sons while they grew up. Nadia graduated high school at the age of 19 and went on to earn her college degree in accounting. In the pursuit of higher education, she traveled abroad to Jamaica for several months. When she returned to Port-au-Prince she lived with her elder siblings, Manite and Vanette. When they emigrated from Haiti to the United States, Nadia stayed behind to care for Manite's 5 children.
Nadia dreamed of starting her own family. In her mid-twenties, she met a man that she thought she could build a life with. At 26 years old, she had her first-born son, Mendelssohn Joseph, on August 25th, 1988 (St. Louis). In her pursuit to create a better life, she made the difficult decision to move to the United States in January of 1990, leaving her son in the care of Solange Raymond back in Haiti. She moved in with her sister and brother-in-law, Vanette and Prosper Cheriel, and their daughter, Asheika. With the mindset of working hard, she took on odd jobs to provide for her son. She went to school to become more proficient in English. After long nights of studying, she was able to become qualified as a certified nursing assistant. She began working at Long Island State Veterans home in 1992. She would commute from Flushing, Queens to Stony Brook via bus and train, which took her approximately three hours. She worked as many hours as possible (sometimes doing 16-hour shifts), sacrificing everything to provide for her family. She took advantage of every opportunity to make the trip back to Haiti to spend time with her son.
Nadia would soon be introduced to her future husband, Seydou, by Prosper. Their relationship grew when Seydou migrated from Guinea to Montreal, Canada for educational purposes. During their long-distance relationship, they would travel between New York and Montreal to spend time with each other. They fell in love and Seydou ended up moving to NYC where he proposed. They would later get married on June 25th, 1994. Her maid of honor was Solange Raymond, and the best man was Moises Syldort. The following year, they welcomed her second son, and Seydou's first child together on March 31st, Al Camara.
In 1997 her husband enlisted in the U.S. Navy and was deployed to another state. As hard as this was, she continued to be strong and carried their family. On February 19th, 1998, Nadia gave birth to her third, and their second child, Clifton Camara. During this difficult delivery, she almost lost her life and was left paralyzed from the waist down for approximately 6 months. With a husband unable to leave his base, she worked hard to rehabilitate herself so that she could continue to work hard, as her ultimate goal was to unite her family. In 1998 she was finally able to obtain a visa for her son, Mendelssohn, to come visit for the summer. In the early part of 1999, she traveled with Al and Clifton to Guinea, their father's ancestral home. It was important to Nadia that Al and Clifton build bonds and create relationships with her husband's side of the family. She worked hard to instill cultural values in her boys. In July of 1999, Nadia was also able to get a visa for her mother, Evelina Sanon, to immigrate to America when she was 85 years old. During this time, Mendelssohn was finally able to live with his mother permanently.
Operating as a single mom, she was responsible for her three children and her elderly mother while her husband was fighting for this country. Unfortunately, the distance put a strain on their marriage, ending in divorce in 2004. Having a fighter mentality, she refused to give up on her dreams. She continued to work 2-3 jobs at a time, clocking in 70-80 hours a week to save up just enough to purchase her dream home in November 2005. She slept on the floor until she was able to save enough money to buy her bedroom set. Despite being a single mother and primary caretaker of her elderly mother, she always found a way to provide all the milestone experiences for each child, individually. She believed in the importance of a good education and worked hard to ensure that each of her sons attended Catholic school.
In 2009 she received a life-altering diagnosis when her doctor found cancer in her left breast. As defeated as she was, she had an unbreakable will to fight and refused to leave her children behind. While undergoing a mastectomy, she almost died. Her recovery was hard, but she was able to beat cancer. She returned to work and back to her normal life. She was cancer-free from 2010 to 2018. While on her road to recovery, Nadia painfully watched her dear friend, Madam Irma Juin, lose her own battle to cancer in 2012. Their parallel lives emphasized how life was not guaranteed when facing cancer. During that time, her children were able to achieve everything she had hoped for, including, but not limited to, high school and college graduations.
Nadia knew how to push the right buttons to get the best out of all her sons. The love between a mother and her sons is forever.
As a humanitarian, Nadia took pride in providing financial support to family members back home. She would pack and send multiple barrels to Haiti a year, not only to her family members but to the people in need back in Haiti. She enjoyed traveling to her hometown, specifically for the annual St. Louis celebration during the month of August. St. Louis Church and Jeremie would always be her home away from home and was the place where the foundation of her life was laid. As a testament to her good nature, Nadia was made the maid of honor to many couples and was also the godmother to more children than we can keep track of. Over the years, she adopted multiple children and ensured they received an education so that when they transitioned to adulthood, they could care for themselves.
Final chapter
In 2018, Nadia experienced a work-related injury. During her work up the doctors noticed that her cancer had returned. She realized how daunting it would be to fight stage 4 cancer at this time of her life, but she was ready to face it head on. A grueling journey awaited her as she embodied a defiant attitude against an adversary she had beaten once before. As much as she prided herself in her ability to work, she had to retire after providing over 25 years of service in the field of medicine. Part of this battle required major adjustments, but she was willing to do everything in her power to change her life. She doubled down on her healthy lifestyle by making weekly improvements to her diet, increasing her amount of daily exercise and leaning on God. Always walking the path less traveled, she understood that the Lord was her shepherd. With the proper family support system, she had the courage to fight. The cancer was a part of her story, but it did not define the woman that she was. Nadia continuously marched forward. With the support of everyone around her, she believed she was not only capable of fighting cancer again but also beating it once again.
In the latter part of her life simplicity was all she needed as she began her second battle with cancer. Nadia had gained an immense amount of wisdom over the years and was happy to share any and everything she learned over the years. She loved cooking for her family. She delighted in testing the limits of her culinary skills at home for her loved ones. Thanksgiving was her favorite holiday and she treated it like the super bowl every year, trying her best to raise the bar she set the previous year. Her creative skills were on full display whenever a family member had an event as Nadia would act as the event designer and decorator. As a multifaceted dancer she was the life of the party. She was well-known for her exquisite taste. Nadia knew how to create an aura of opulence with the way she dressed and decorated her home. She also enjoyed gardening, planting a variety of plants like squash, peppermint, tomatoes, peppers, carrots, and onions. Gardening was an activity her youngest son, Clifton, looked forward to every spring with her. As Nadia entered her golden years, she became focused on her health, fitness and quality of life. She would attend cycling classes with her daughter-in-law, Nalini, weekly and spent the last year teaching Nalini the art of cooking Haitian cuisine. With all the activities and hobbies she participated in, what truly made her happy was the success of everyone around her and advising all family members who sought out her council for major or minor life decisions. She had a vested interest in seeing everyone become a better version of themselves.
As she bid adieu to this life, she carried herself with elegance and grace, never showing weakness until the end. Her very essence evoked a strength for the ages that may never be seen again. What she leaves behind are memories and stories that will live on through her sons. In the end we realize the fragility of human connections, the inevitability of change and the poignant truth that even the most captivating stories must eventually come to an end. We picture her joining her dearest mother amongst all the angels and the saints to begin her eternal life in heaven.
Visiting Hours
4:00 pm - 9:00 pm
Friday, August 18, 2023
Park Funeral Chapel
2175 Jericho Turnpike
Garden City Park, New York, United States
Funeral Mass
9:00 am
Saturday, August 19, 2023
Blessed Sacrament R.C. Church
201 N. Central Avenue
Valley Stream, New York, United States
Entombment
12:00 pm
Saturday, August 19, 2023
St. Charles Cemetery
Conklin Avenue
Farmingdale, New York, United States
In Lieu of Floral Arrangements
In Lieu of Floral Arrangements, Donations Can Be Made to the Family of Valia Sanon 
Share Your Memory of
Valia
ABOUT | PLANNING | GRIEF | FACILITIES | SERVICES | RESOURCES




2175 Jericho Turnpike | Garden City Park, NY 11040 | T: (516) 747-4300 | F: (516) 747-0999
www.parkfuneralchapels.com