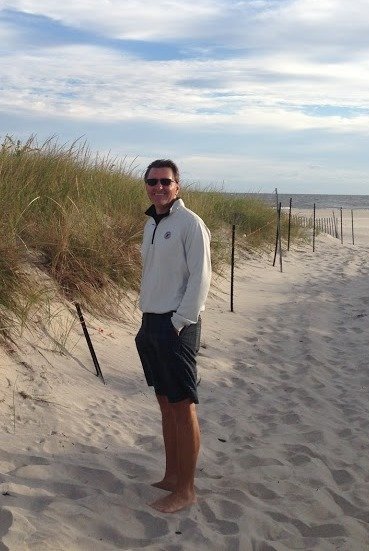 In Memory of
Richard A. Marchhart
1959 - 2018
Obituary of Richard Marchhart
It is with great sorrow that we share the news of the death of Richard Marchhart of
Garden City, New York. He died on February 17, 2018. He was 58 years old. He will be
missed forever by so many, but most of all by the love of his life, Andrea Marchhart, and
his beautiful children Stefan (20), Trevor (19), and Vanessa (15). He is survived by his
brothers, Frank Marchhart jr. of Porter, Texas, Robert Marchhart (Anne) of Huntington,
New York, his father Frank, and all of his in-laws who cherished him like one of their
own: Virginia Farris, John Farris jr., Tom Farris, Lisa Farris (Tom MacKillop), Timothy
Farris (Shannon), and Colette Farris. He was also a beloved uncle to 16 nieces and
nephews.
Richard was an eternal optimist who lived his life sharing kindness and love with his
friends and family. He had many passions, including his long career in the architectural
lighting industry. He was a visionary lighting genius who had so many dreams and
innovative product ideas yet to come. He also had a great passion for nature and the
outdoors: boating, golfing, fishing, swimming, hiking and camping. He enjoyed visiting
the North Fork, the Hamptons and Northern Michigan. He was always the first one to
jump in the water, to cook a meal for a crowd or to make us all stop and appreciate a
sunset. He cherished his family and let us know on a daily basis how much he loved us.
Richard truly loved life and being around him just made you feel happier.
The family will be receiving visitors at the Park Funeral Chapel of Garden City Park,
New York on Friday, February 23 from 2-4 and 7-9. Services will be on Saturday, 12 Noon at Garden City Community Church, Stewart
Avenue.
In lieu of flowers, donations may be made in Richard's name to:
Richard Marchhart
C/O: The Nature Conservancy
153 Kensington Road
Garden City, New York 11530

ABOUT | PLANNING | GRIEF | FACILITIES | SERVICES | RESOURCES



2175 Jericho Turnpike | Garden City Park, NY 11040 | T: (516) 747-4300 | F: (516) 747-0999
www.parkfuneralchapels.com