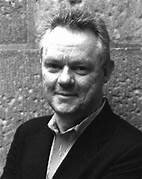 Obituary of Albert Lorenz
Albert Lorenz has left the building…but not without leaving a indelible mark in the world
of illustration and education.
Al passed away on Friday, June 30 at 4:50 AM
He was comfortable and surrounded by family in the days leading up to his passing.
Al was born in 1941 and was raised in New York City. He received his Bachelor of
Architecture from Pratt Institute in 1965. That same year, he married Maureen
McCartney and then entered military service in the US Army for two years, thirteen
months of which were spent overseas in Korea. Upon returning home, he continued his
architectural studies at Columbia University and received a Master of Science in
Architecture in 1969. He worked in the architectural field for several years but did not
stay there long. He began his illustration career in 1971 working as a freelance artist
when he formed his studio. At the same time he began teaching illustration in the
School of Architecture at Pratt Institute.
The Albert Lorenz Studio went on to produce a wide spectrum of art including
illustrations for advertising, newspapers, magazines, editorials, children's books
and book covers as well as illustrations for many architectural firms.( Lorenz
gradually evolved his singular style by combining his knowledge of architecture
with his imagination as an artist. )
His work was cited for numerous honors including the Gold Medal from the Los
Angeles Society of Illustrators for his book, Metropolis Ten Cities Ten Centuries,
published by Harry N. Abrams, 1996 and the Silver Medal from the Society of
Illustrators, New York as well as the Stevan Dohanos Award from the same
society.
His work was also published in the New York Times, National Geographic,
Sports Illustrated, Architectural Record, and many other periodicals. He
received commissions from the American Institute of Architects, the Museum of
Modern Art, NY, and the American Museum of Natural History, NY.
Harry N. Abrams published all his books: Metropolis Ten Cities Ten Centuries,
1996; House, 1998; Buried Blueprints - Maps and Sketches of Lost Worlds and
Mysterious Places, 1999; Jack and the Beanstalk, 2004; A Journey to Cahokia,
2005; The Trojan Horse, 2007; and The Exceptionally Extraordinarily Ordinary
First Day of School, 2010; and he self published Renovated Fairy Tales, 2011.
He is well known for his Buried Blueprints illustrations, a series inspired by a
combination of historical and mythological themes.
After thirty years as professor of media and communications Al retired from Pratt
Institute, Brooklyn, NY where he was Institute Distinguished Professor.
Al is survived by his wife, Maureen and his two daughters, Margaret Lorenz and Kirsten
Guerin and granddaughters Lily Guerin, Molly Guerin and Parker Groshans
Artist's Statement:
I am greatly influenced by the artists Pieter Breughel and Hieronymous Bosch. Both are
quite distinct from each other but I admire their works for the artistic intricacy and the
subtle humor each employed. I am drawn to the complicated visuals created in their
landscapes and I try to absorb that technique and apply it to my own work.
I want the viewer to be drawn into my art the same way I am to Breughel and Bosch and
to discover new things each time he or she looks at one of my works. I use pen and ink
as my base with color added last. This allows me to draw tight, detailed scenes filled
with minutiae and then I add color for vibrancy and effect using every available media.
Memorial Visitation
2:00 pm - 6:00 pm
Saturday, July 15, 2023
Park Funeral Chapel
2175 Jericho Turnpike
Garden City Park, New York, United States
Share Your Memory of
Albert
ABOUT | PLANNING | GRIEF | FACILITIES | SERVICES | RESOURCES




2175 Jericho Turnpike | Garden City Park, NY 11040 | T: (516) 747-4300 | F: (516) 747-0999
www.parkfuneralchapels.com